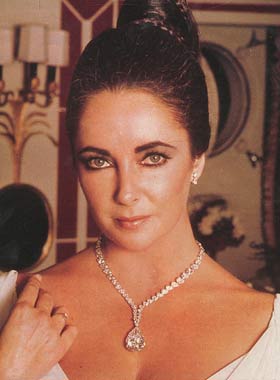 I should never be allowed a library card and I am henceforth putting myself forward for voluntary life ban from all libraries.


Something in my psyche makes me unsuitable for membership.


This month I have been sent the final reminder to pay for the books I have borrowed back in May or else some librarian heavy mob is going to sweep by, bundle me into a black mariah and kick the crap out of me.

And I didn't even want to borrow the book in the first place; it's that "One for my Baby" Tony Parsons book. I don't even like Tony Parsons, I think his books make even Ben Elton look like a flipping literary genius. I'd happily help Julie Burchill out in a bar room brawl involving him just because he's so unbelievably smug.
As you know I am handy in a
bar room brawl
and I reckon squeaky Julie could use me.


Yet here I am with Julie's ex-husband's hardback edition unread by my bedside, a £25 invoice for the unreturned book and a mortal fear of walking past the local library in case my face is on a poster inside.


As with most things, I think this goes back to my youth. My dad used to take me every week to the Clydebank Public Library to choose a book. It was a weekly highlight.


One day, I was in my folks' bedroom trying on one of my mum's dresses (I was going to write negligee there just to spice things up a bit but in all honesty I just can't do it. My mum has never been a negligee wearer. Not even in the Seventies when everyone was at it. It would be unfair to brand her one).

I was pretending to be Elizabeth Taylor. I so should have been a gay man.


Anyway, there I was in my mum's dress, a good quota of her makeup on and I was approached by some adoring fans called Rosie and Cindy (both of the plastic and nylon persuasion) and they simply HAD to have my autograph. I had just split up from Richard Burton and was needing the adulation.


"And where would you like me to sign, ladies. Oh on this Doctor Seuss book? Really? You won't get into trouble for defacing it? No? OK then…


"Oh I don't have a pen, my dears. Whatever shall I do?.
"A lipstick, you say? Well, I do believe I have one of those"


So there I am, clutching Avon's top-selling "Pink Sensation", camply flouncing about the bedroom signing my Best Wishes to Matel's finest young ladies. Autographing my little heart out I was, because once I signed one, then a crowd appeared and...well, I couldn't disappoint loyal fans, could I?


The book was ruined.


Once I came out of my heady celebrity stupor, I realised that I was going to have to come clean and tell my mum what I had done. This wasn't going to be easy, since I had already drawn on her wedding shoes with felt tip pen some days previously.


On his return from work that day, my dad said he would have to take me to the library and explain what had happened to "the library lady". I was utterly terrified. He kept me believing this for a day or so, but when the Library Night came I meekly asked him if I could just sit in the car.

He agreed, and I guess he thought my terror was enough of a lesson learned, as he went in alone to pay the price of the book. Looking back, he was probably laughing at me, the way I do when I have to give my kids a row to teach them a lesson, but am secretly laughing my ass off at them.


So here I am, too chicken to just go to the perfectly lovely library ladies with the stinking Parson's volume and just hand it over, pay the fine and get it off my conscience. I am actually seriously just thinking of paying the invoice and keeping the book, to avoid embarrassment.
I don't know. What would Elizabeth Taylor do?